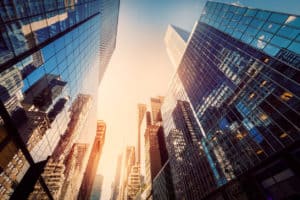 Intercontinental Exchange (ICE) has named its fixed income and data services lead Lynn Martin as the new president of the New York Stock Exchange, replacing Stacey Cunningham who is pursuing a new chapter in her career.
While Martin takes on her new role at 11 Wall Street on 3 January, she will also continue to act as chair of ICE fixed income and data services.
The move comes amid a range of leadership changes drawn from existing talent within the organisation, which ICE claims will give the leaders a chance to help grow the business and expand their current management roles.
The other headline switch will see ICE and NYSE board member, Sharon Bowen, become the next chair of the NYSE, replacing Jeff Sprecher, ICE's current chairman and chief executive officer.
Bowen represents NYSE's first female chair in its long history.
Former co-head of government relations at ICE and current head of equities at NYSE, Hope Jarkowski, will become general counsel, replacing Elizabeth King who will be taking on additional ICE-wide responsibilities.
Meanwhile, current global head of capital markets at the NYSE, Amanda Hindlian, becomes its new president.
The global business that Hindlian will now lead includes ICE's evaluated pricing business and its index business.
As this business continues to expand, chief product officer of ICE fixed income and data services, Mark Heckert, will add the leadership of the index and desktop areas of the segment as he widens his duties.
Looking at ICE collectively, the firm's chief operating officer, Mark Wassersug, will transition to a new role as ICE's chief information officer, overseeing its technology implementations across ICE's growing business.
Wassersug will work closely with ICE's chief technology officer, Mayur Kapani.
As Wassersug transitions into his new position, Stuart Williams will succeed him as chief operating officer of ICE, reporting directly to Ben Jackson, ICE president.
Williams will maintain his current role of president of ICE futures Europe until a new successor is identified and appointed to that position.
Following Williams' transition into his new role, current president of ICE futures US, Trabue Bland, will oversee all of ICE's futures exchanges, reporting to Jackson.
Adding to Bland's team, current head of ICE Asia-Pacific, Jennifer Ilkiw, will relocate to New York and act as president of ICE futures US.
ICE's chief regulatory officer, Elizabeth King, will now add responsibilities for ICE ESG, the company's growing product initiative around sustainable investing. In addition, King will oversee NYSE's board advisory council.
Meanwhile, Chris Edmonds, who has been heading up ICE's clearing business, will expand his role and take up position as chief development officer for ICE, adding oversight of the company's marketing and communications in addition to his existing duties.
"When a handful of colleagues and I founded ICE over twenty years ago, our simple idea was to make trading more automated and transparent, and that purpose anchored our original leaders as we grew exponentially, and their duties grew along with the firm," said Jeff Sprecher, founder, chairman and CEO of Intercontinental Exchange.
"Now with a market capitalisation of over $70 billion, and a substantially transformed company from our origins, it's more important than ever to challenge our leaders to take on new tasks and acquire new skills as we serve a new and ever evolving marketplace."