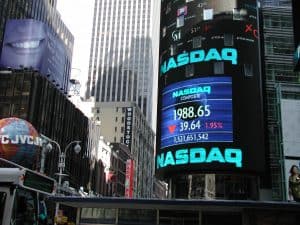 The Investors Exchange (IEX) has hit back at a lawsuit filed earlier this year by Nasdaq and is seeking dismissal of the patent infringement claims.
IEX confirmed it has filed a motion in the US district Court for the District of New Jersey, describing Nasdaq's lawsuit as "baseless" because it failed to identify where or how key elements of its alleged inventions appear on IEX's exchange.
Nasdaq filed a patent infringement lawsuit in March, accusing IEX of copying seven of its patents related to four exchange processes representing millions of dollars of investment.
"We built our own technology with the explicit purpose of being a fundamentally different kind of exchange," said Sophia Lee, General Counsel at IEX. "As we emphasise in our motion to dismiss, IEX is a threat to Nasdaq's conflicted and lucrative sale of systemic data and technology advantages to high-speed trading firms."
Lee added that the timing of Nasdaq's claims coincide with IEX's approval and intention to launch a corporate listings business, a business which Nasdaq has "enjoyed a duopoly" in for over 40 years.
"This lawsuit is just the latest in a series of baseless attempts by Nasdaq to stop the march of progress toward a fairer and more transparent market for companies, investors, and brokers," she concluded.
Nasdaq, the New York Stock Exchange (NYSE), Citadel and other major industry players have long-opposed IEX after it was granted approval to operate officially as a stock exchange in June 2016.
At one point, Nasdaq also threatened legal action against the Securities and Exchange Commission (SEC) over its approval of IEX's 350 microsecond speed bump, which looks to prevent high-frequency traders on its market from having an unfair advantage.
Shortly after IEX's approval to operate an exchange, co-founders of the exchange group Brad Katsuyama and Ronan Ryan, spoke with The TRADE about the hostility IEX had received from incumbent exchanges.
"A lot of people thought this was just marketing, but very clearly it does matter, to the extent that a competitor [Nasdaq] threatened to sue its own regulator over the approval of a new marketplace," Katsuyama said at the time of the interview.
"We've been under attack since IEX was founded, so this is something we're used to. I guess our critics feel that the only way to get your point across sometimes, if it isn't based in fact, is to scream and shout."
Click here for the full interview with Katsuyama and Ryan.