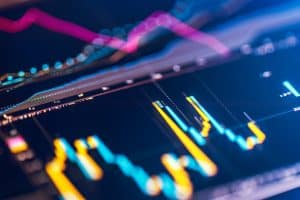 IHS Markit has been granted approval by the UK's financial watchdog to operate as an authorised benchmark administrator under the European Benchmark Regulation (BMR).
The approval from the Financial Conduct Authority (FCA) means market participants can continue referencing IHS Markit's financial and commodity indices in compliance with the benchmark rules.
"Across our indices franchise, we strongly support the objectives of BMR in promoting the integrity and transparency of benchmark indices," said Aram Flores, managing director and global co-head of financial indices at IHS Markit.
"Financial institutions rely upon IHS Markit indices as the gold standard for market indicators, and as we continue to expand our leadership in this space, we will continue to deliver innovation and excellence."
The data and analytics firm currently offers proprietary benchmarks and tradable indices across various assets, including the iBoxx bond indices, iTraxx and CDX indices for credit default swaps.
Mark Schaedel, managing director and head of Index Administration Services at IHS Markit, added that as an independent administrator, the company can provide endorsement for non-European indices which require access to the EU market.
"IHS Markit has invested a significant amount of resources in BMR compliance, and when appointed as an independent benchmark administrator, we can provide a compliance alternative to clients, which allows them to retain ownership of their indices, and avoid inherent conflicts of interest," he said.
In March, Cboe Global Markets also gained approval to act as a benchmark administrator under the European regulation meaning market participants can use its suite of European indices within the regulatory framework.