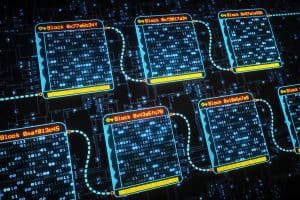 IHS Markit has made a strategic investment in blockchain technology provider Cobalt as part of a partnership to produce post-trade services for FX markets.
The data and analytics giant said that its post-trade derivatives processing unit, MarkitSERV, will work alongside Cobalt to develop a shared post-trade infrastructure using blockchain technology. The new service will be designed to replace legacy technology and manual processes, as well as reduce operational risk in FX trading.
"The majority of the FX industry is already integrated with the MarkitSERV network and we now offer the community turn-key access to the Cobalt platform and the opportunity to radically streamline post-trade workflows," said Chris Leaver, head of FX at MarkitSERV. "This partnership is a natural extension of MarkitSERV's core strategy of centralising and normalising post-trade processing across all asset classes."
As part of the deal, IHS Markit added that an integration between MarkitSERV and Cobalt has already taken place, bringing together trade data and trading venues via MarkitSERV into the Cobalt platform.
MarkitSERV's global network consists of more than 800 FX counterparties and venues. At the same time, Cobalt's bak and middle office platform combines a shared ledger with low latency technology, providing an immutable record of trades. 
"Joining forces with IHS Markit will allow us to rapidly scale our solution and deliver a state-of-the-art shared middle and back office infrastructure to the global FX community, dramatically improving efficiency across the board," Adrian Patten, co-founder and chairman at Cobalt, commented. 
"For too long, FX has been burdened by an aging, inefficient post-trade environment. Our high-performance technology has been designed to replace legacy infrastructure and inefficient processes, as well as significantly slash cost and risk for this five trillion dollar a day market."
In September, IHS Markit scrapped plans to sell MarkitSERV after failing to reach an agreement on the value of the business. Lance Uggla, CEO of IHS Markit, said at the time that senior management had agreed the best outcome for MarkitSERV was to keep it, adding that IHS Markit will instead invest and build the division.