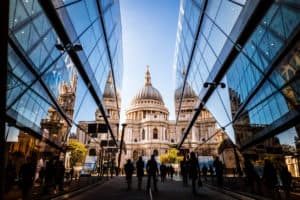 Hedge fund manager and industry veteran Crispin Odey is stepping back from managing his investment firm Odey Asset Management after three decades.
Odey, 61, will no longer manage the company and instead focus entirely on his funds, including a new fund he will launch that aims to combat the threat inflation poses to capital preservation.
He has been with the firm for several decades after founding the Mayfair-based investment manager in 1991.
"I have always had a dedicated, professional team to manage the business, and this feels the appropriate time to relinquish sharing that responsibility in favour of focusing on investment and nurturing investment talent," Odey commented.
"I founded Odey Asset Management in 1991 as the antithesis to committee-based investment management. I have always believed that investment talent should be organised like barristers' chambers, where different principals can work together fruitfully, sharing ideas and resources, whilst operating independently."
Odey's decision to step back from the firm follows news in July that he had been charged with alleged indecent assault relating to an alleged incident that occurred at his home in 1998.
Odey Asset Management also revealed it will establish a new entity known as Brooks Asset Management for a new range of funds, subject to approval from the Financial Conduct Authority.
"We have been planning for the next phase of Odey Asset Management's development for some time, while always mindful of fostering and maintaining the investment led and performance driven culture, that has driven its success these past three decades," said Odey Asset Management chief executive officer, Timothy Pearey.