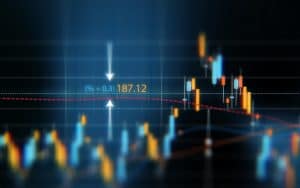 BNY Mellon's Insight Investment has poached BlackRock's head of UK institutional client business, a buy-side veteran who has departed the world's largest asset manager after 19 years.
Andrew Stephens has been appointed head of distribution for Europe, the Middle East and Africa at Insight Investment. He took on the more senior role on 1 July reporting to the investment manager's global head of distribution, Angus Woodhouse.
"Serving our clients and their advisers is of fundamental importance to our business," Woodhouse commented on the new appointment. "At a time when their needs are becoming ever more specific and complex, Andrew's strength and depth of experience adds further weight to our global distribution efforts."
Stephens first joined BlackRock in 2000 as a client director, before taking on the role of account manager several years later. In January 2014, Stephens was promoted to head of UK institutional client business overseeing business strategy and sales management.
"Insight has a reputation for delivering high quality, outcome-oriented investment solutions and the highest standards of relationship management. As the investment landscape continues to evolve, I look forward to helping more clients benefit from this approach," Stephens said.
Earlier this year in the US, Insight Investment poached BlackRock's former director for global consultant relations, Jon Morgan, for the newly created position of head of consultant relations.
Morgan was hired by Insight to develop its consultancy services for fixed income and multi-asset strategies, as well as pension plan sponsors, consultant-supported platforms and retail offerings. He left BlackRock after more than four years with the asset manager.