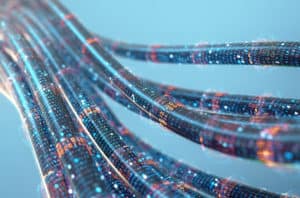 Interactive Brokers has expanded its monitoring of securities globally after installing a sanctioned securities monitoring system from SIX Group.
Known as SIX Sanctioned Securities Monitoring Service (SSMS), the data feed provides users with a daily list of securities and issuers linked to sanctions by various global regimes. It removes the need to source and clean data while reducing the risk of fines and reputational damage.
Interactive Brokers said SSMS data feed will support and cover them against risks associated with sanctioned people, entities and securities, describing it as essential to the firm from a risk management perspective.
"As an internationally known and relied-upon brokerage firm, having the right data is vital to mitigate any level of risk or ambiguity for our clients. At the same time, we don't want to be over-cautious and banishing stocks for no reason," said Yochai Korn, global head of market data and research at Interactive Brokers.
The service was deployed in two waves, with SSMS for standard sanctions regime deployed in April last year, and a similar marijuana-related business (MRB) securities service, which tracks more than 30,000 securities. The MRB data feed will help Interactive Brokers' clients comply with the evolving regulatory landscape related to marijuana investments.
"Globalisation has seen the entire industry become more interconnected than ever before. This, coupled with rising geopolitical tensions, means traders face one of the most complex sanctions environments in history," said Oliver Bodmer, senior product manager within the financial information division at SIX.
"Financial institutions need to ensure they aren't getting tangled up with associated entities and financial instruments. Our relationship with Interactive Brokers delivers a data service that empowers clients to adapt quickly to regulatory demands and sanctions activity, enabling them to trade with confidence."