Gender diversity is a crucial topic, and the question of how to attract – and retain – more women into trading, especially into senior positions, is one of the utmost importance. But of equal importance, thinks The TRADE, is the recognition and celebration of the distance already travelled, and the achievements already won.   
This year for International Women's Day, instead of the usual exploration of inequality, we decided instead to celebrate the talent and expertise of some of our industry's most senior female figures. 
We bring you video insights from four traders at the top of their game: detailing their approach to running a trading desk, their key market trends for the year, their top tips for traders, and their strategic outlook for the rest of the year. Because while generating alpha isn't just about gender, these women are showing the world how it's done. 

Supurna Vedbrat, global head of trading, BlackRock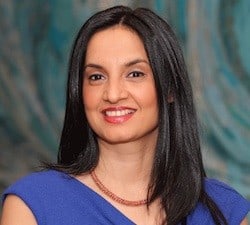 Vedbrat discusses her strategy for managing a trading desk: including the growing importance of data, evolution of markets, and how best to handle what the world throws at you from a risk perspective. 
"Managing a trading desk is not just about execution. Managing a trading desk involves having a structure and a strategy that can dynamically adjust itself to the market conditions that are always changing around us." 
With a focus on the developing themes of crypto and carbon, she also highlights that sustainability is no longer just a nice option. 
"The developments in ESG and the metrics that are being used to measure sustainability and understanding the transition to net zero carbon – these are essential topics that every trader on my desk needs to spend time understanding." 

Ines de

Tremiolles

, global head of trading, BNP Paribas Asset Management

 

"Data is becoming increasingly important, because we now have it, so we just need to be able to process it correctly in order to make the most informed decisions," urges de Tremiolles. "Obviously it requires specific skills, but you can also see that this is a target of the regulators. The consolidated tape that the European regulators and market participants are trying to put in place is only going to emphasise the need to really master and understand and produce comprehensive data that we can use to trade." 
Going forward, she reveals that the automation of trades is a target focus area for the firm. 
"The possibility of digitalising and automating some areas of trading is key for us. We have undertaken this in 2021 and we are accelerating this and deploying it in other areas for 2022." 

Valérie Noël, head of trading,

Syz

Group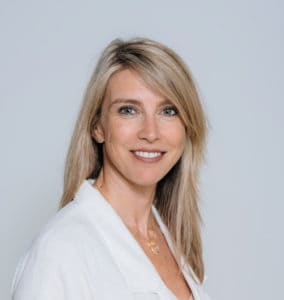 Noël gives us insight into broader macro trends, and how these are impacting equities strategy.

"We are waiting for waiting for normalisation – given the strength of the recent economic data in the US, it is urgent for the Fed to act. We certainly expect rate hikes and quantitative tightening. However, the current market expectation we believe is too aggressive." 
She also notes that these can create opportunities, however, and highlights several key trends. 
"Either you play offence or you play defence. Offence will be things like the growth in technology, particularly higher quality names with strong business models and positive cash flows. On the defensive side, as the economy grows moderately in the near-term, investors may turn to more defensive stocks, in sectors such as consumer staples and healthcare. 
 "There are a lot of things going on, and I think this year is going to be a big year." 

Lucienne Lao, trader,

Boussard

&

Gavaudan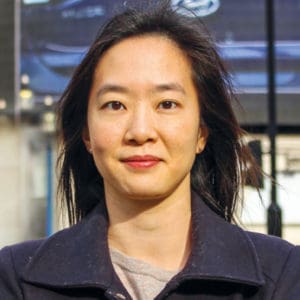 Lao is refreshingly honest about the turbulence of 2022, and highlights the importance of preparation in order to manage risk. 
"The step into 2022 has been quite harsh. Nobody could have imagined that instead of stepping out of Covid and back to normal life, we would jump straight into another risk event, with the worst conflict in Europe since World War II. So it's been quite challenging, and I have no idea how 2022 is going to end up!" 
She also explores the interplay between asset classes, with information on external influences crucial to understanding their impact on equity portfolios.   
"After Covid we were ready for anything. We were all prepared for the worst. So it's about staying alert and staying on top of things. And it's not just about equities anymore – even if you are only trading equities day to day, it's still important to understand what's happening in other asset classes, how they are moving, and how this might impact your own portfolio in the equities market."

A very special night…
The TRADE is also delighted to be co-hosting a very special Closing Bell ceremony and champagne reception at the London Stock Exchange on 9 March. In partnership with LSEG, the invite-only 'Path to Success' evening will explore the exceptional achievements and inspirational career paths of some of the city's most influential female role models, looking at how we can best pass that baton to the next generation of rising stars.

Keynote speakers include Murray Roos, group director of capital markets at LSEG, joined by panelists including Julia Hoggett, CEO of London Stock Exchange Plc, Niki Beattie, CEO of Market Structure Partners, Cathy Gibson, global head of trading at Ninety One and Vivienne Omaset, managing director of global markets research at Citi, and an invited audience of 100 senior female traders and their chosen rising stars of the next generation. Watch this space for insights and interviews from this unique event…