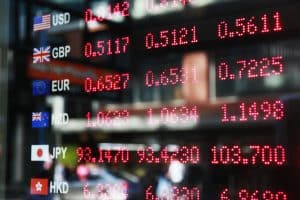 The new prime brokerage team at INTL FCStone Financial, set up by three former senior executives at Cowen Group, has made a string of hires as it looks to take to market a full prime offering.
The firm has brought on Ben Brown, a former managing director of prime brokerage sales at Cowen, and Paul Magahis, a former director of alternative investments at Stifel Financial, have joined as a managing director and co-head of capital introduction respectively.
Chris Jennings, also a former client service associate at Cowen, has joined as an assistant vice president for prime brokerage operations.
Speaking to The TRADE's sister publication, Global Custodian, Douglas Nelson, co-head of prime brokerage for INTL FCStone Financial, explained the hires reflect the expansion of its prime services capabilities with the aim to offer a combined direct and introducing prime brokerage model.
"Our prime brokerage model combines the direct clearing capabilities of FCStone along with an introducing prime option, in which we connect to a variety of other brokers for custody and clearing. It means we can constantly evolve in many directions without the need for clients to establish separate prime relationships," said Nelson.
INTL FCStone, known as a commodities and FX market maker, expanded into the US prime services market at the back-end of last year when it brought on Nelson and brothers Michael and Nicolas DeJarnette, all from Cowen.
Nelson was the CEO of Convergex Prime Services, and when it was taken over by Cowen Group in 2017, became co-head of US prime brokerage. Nicolas DeJarnette was previously chief operating officer of Convergex Prime Services, and Michael DeJarnette was an executive director of global clearing and prime services, before becoming co-head of US prime brokerage at Cowen.
The expansion into capital introduction comes as many of the bulge-bracket primes have downsized their teams following the departure of senior cap intro executives. In addition, the business is largely seen by many of the big primes as a value-added service. Mandates are focused on financing and execution, with introduction and hedge fund consulting services being an add-on to win the larger hedge funds.
Nelson explained it is aiming to tap over-looked allocators and fund managers outside of the mainstream New York scene that are looking to diversify their cap intro providers.
"There are a lot of uncovered allocators such as family offices and fund of funds – and wealth managers – that are looking for alternative avenues, especially in a more volatile market that want more diversification.  This is one area that we see we can bring a value proposition to the cap intro space," Nelson added.