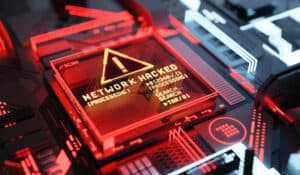 The cyber attack on ION Markets continues to make waves, with unconfirmed rumours suggesting that the firm may be in a stand-off with the hackers with regards to a ransom. ION responded with no comment. 
The malicious ransomware has been involved in numerous high-profile hacks in recent years: including US rail giant Wabtec in March 2022, the Port of Lisbon in December 2022, and the UK's Royal Mail in January 2023. In each case, the hackers demanded a ransom to prevent them leaking sensitive data.  

Read More – ION suffers cyber attack on derivatives platform

While it is not known how ION is responding to any ransom demands that may have been issued, the US authorities are taking the situation extremely seriously. 
A senior spokesperson from the US Department of the Treasury contacted The TRADE at 9.28pm GMT on 1 February to confirm its actions.  
"Treasury and the Financial and Banking Information Infrastructure Committee (FBIIC) are aware of the ransomware attack targeting ION," said Todd Conklin, deputy assistant secretary of the Treasury for Office of Cybersecurity and Critical Infrastructure Protection (OCCIP). 
"Today, Treasury convened a common operating picture level set with FBIIC, Financial Services Information Sharing and Analysis Center (FS-ISAC), Financial Services Sector Coordinating Council (FSSCC), and Securities Industry and Financial Markets Association (SIFMA).  
"The issue is currently isolated to a small number of smaller and mid-size firms and does not pose a systemic risk to the financial sector.  We remain connected with key financial sector partners, and will advise of any changes to this assessment."