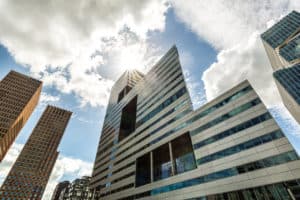 ION Markets has named Bruce Bland as its new head of electronic trading.
As part of his new role, Bland will manage the design and development of both the ION Markets global algorithmic suite, as well as its market connectivity solutions.
Bland has been promoted to the role after initially joining ION Markets in 2019 as head of European product marketing.
Following that, he assumed the role of head of equities product marketing in July last year.
"My primary objective as head of electronic trading will be to prioritise the development of resilient and high-performance algorithms that can be used globally," said Bland, speaking exclusively to The TRADE.
"This will involve leveraging the latest technology, market access, and research to ensure that our algorithms are reliable, performant, and efficient in all global markets."
Read more: ION Markets launches new derivatives suite
Bland has over 25 years' experience in software development in the fields of algorithmic trading, user interface design, real-time data analytics and data science.
Before joining ION Markets, Bland spent 22 years at Fidessa Software – before its eventual acquisition by ION – most recently serving as its head of algorithmic research.
As part of that role, Bland led a team of financial quants that develop algorithmic solutions, proof of concepts and data science technology.