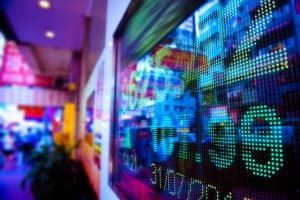 Swedish-based trading software provider Itiviti has confirmed that the former operating chief at FIS will lead the company as CEO, following its merger with Ullink last year.
The company said that Rob Mackay has been appointed CEO of Itiviti and will assume the role as of 1 April after its board of directors carried out an extensive search process. MacKay will join Itiviti from FIS where he has held several senior operations positions with the firm.
Most recently, MacKay was chief operating officer for the FIS cross-asset trading and risk business, and has also previously held the same role for across hedge funds and risk at the company. Itiviti said that MacKay was chosen due to his extensive executive experience, track record and client focus.
"Rob has a strong track record in creating value and driving growth in finance and trading industry businesses," said Per E. Larsson, chairman of the board at Itiviti. "We are confident that his excellent sales background and solid understanding of customer needs makes him the right leader to take Itiviti to the next level, as an innovative and supportive partner to our customers."
In 2018 Itiviti completed its merger with rival trading software specialist Ullink, forming a global powerhouse in markets technology. Itiviti recently outlined the result of a year of integration following the merger, unveiling updated services and services portfolios across asset classes and trading activities.
"Itiviti is a very impressive company with a strong offering and great, dedicated people," said Rob Mackay, incoming CEO of Itiviti. "I'm looking forward to be part of the team, contributing to its continued development and delivering the service, solutions and innovation that customers require to support their business and strategic ambitions."