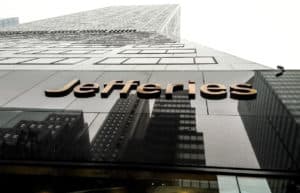 Investment bank Jefferies has partnered with FinTech Integral to launch a new FX prime brokerage service that connects institutional investors via a single liquidity venue.  
Known as TrueFX, the over the counter (OTC) venue aims to reduce costs for buy-side firms to connect and trade currency markets by combining trading, technology and credit services into one product.
"The flow of credit is the lifeblood of the FX market, but market inefficiencies have stalled accessible and affordable credit for many market participants. We are excited to play a pivotal role in addressing this challenge via TrueFX and to collaborate with an industry-leading team at Integral to make this happen," said Brandon Mulvihill, global head of FX prime brokerage at Jefferies.
Brokers, asset managers, macro hedge funds, prime of primes and banks will gain access to the centrally cleared FX liquidity, with Jefferies offering credit and Integral providing the technology for connectivity. Clients will be able to connect with other community members through the Integral connectivity network, and either a direct credit relationship with Jefferies FX prime brokerage, or a relationship with a client of Jefferies FX prime brokerage.
"The market has a huge desire to access additional parties with which to trade. We are working on making available all leading sources of liquidity, so clients can trade with everyone through a single connection," Harpal Sandhu, founder and CEO of Integral, commented.
"TrueFX is built on Integral's ECN network, which is recognised for its ultra-low latency, high-performance and superior integration. This means trading members of TrueFX can find a streamlined, cost efficient meeting place with seamless onboarding."  
Integral acts as a technology partner for banks, brokers and asset managers in the FX market, providing a cloud-based workflow management service and trading platform. The vendor currently has more than 200 top-tier financial institutions that use its technology and services within their FX business.
Last year, Morgan Stanley made a $15 million strategic investment in Integral, which it said would be used to capitalise on the growth of its Open Currency Exchange FX trading venue.