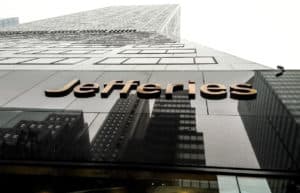 Investment bank Jefferies has expanded its partnership with client relationship management (CRM) technology provider Tier1 Financial Solutions to improve its client service model.  
The pair have signed a five-year, multi-thousand seat renewal contract that increases Jefferies' licenses by 50% to further support and bolster its relationship management tools.  
"At Jefferies we approach our technology with a client-first mindset," said Marty DeMonte CIO of Jefferies. "The flexibility of Tier1's CRM system perfectly aligns with our client-centric ecosystem." 
Tier1 delivers workflow tools, insights and a centralised view of client interactions to over 20,000 CRM capital markets and investment banking users globally. The vendor claims its system is flexible and streamlined allowing clients to engage with their clients more meaningfully as the business landscape shifts.  
"As we support the digital transformation happening across the financial markets, advanced collaboration tools, data sharing and ease of client engagement is crucial," said Jiro Okochi, president of Tier1 Financial Solutions. "We're proud to support Jefferies in their continued efforts toward digital innovation and collaboration within the firm, and we're thrilled to elevate our relationship with them."  
Jefferies is the latest institution to sign up to use Tier 1's CRM system. In October, hedge fund Kadima Sun Investments adopted the platform to boost its new business processes with a more unified view of its outreach. Kadima Sun Investments said the onboarding process to Tier 1's system took less than one week.
Tier 1 has also recently completed the acquisition of financial crime and fraud technology provider, Alessa. Confirmed in January, the deal provides Tier 1 with the compliance and fraud prevention software for banks, credit unions, FinTech firms and other businesses.