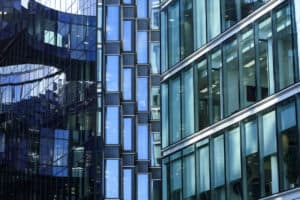 US-based institutional equities and derivatives broker JonesTrading has named its new chief operating officer, following several years of expansion into prime services, outsourced trading, and most recently private markets.
Andrew Volz has been appointed chief operating officer at JonesTrading, after he first joined the company in 2016 to spearhead its move into prime brokerage and outsourced trading. Prior to JonesTrading, Volz was director of prime brokerage services at Wells Fargo.
"Over the course of the last decade JonesTrading has scaled rapidly beyond our core trading to encompass global operations across multiple product offerings," said Alan Hill, CEO of JonesTrading. "As COO, Andy will focus on our industry leading trading capabilities, and will continue to enhance our relationship and service model that has been the foundation of our success for almost 50 years."
In the new senior role with JonesTrading, Volz will oversee that daily global operations of its businesses, working closely with the executive committee and board of directors on strategy aimed at further growth and expansion. Volz commented that the broker is differentiated from its competitors due to its commitment to a relationship-based model.
"This model, designed to put clients first, is the single greatest reason for our success. From it we have entered new businesses and brought the same level of commitment to clients. Clients are confident that JonesTrading will provide a standard of service in every aspect of our global operations that is unparalleled," he said.
In October, JonesTrading appointed industry veteran Peter Sellers as head of European outsourced trading as the broker expanded its business development, operations and client services across Europe. Sellers was most recently at Caxton Associates in global equity trading.
"It is now clear that our industry is moving rapidly and substantially to outsourced trading as a means of reducing costs, and to align investment theses with market conditions and performance," Jeff LeVeen, head of outsourced trading for JonesTrading, commented at the time. "From startup hedge funds to large institutions, some, if not all, portfolio and asset managers are outsourcing their trade operations. This trend, once embryonic in Europe is now growing."