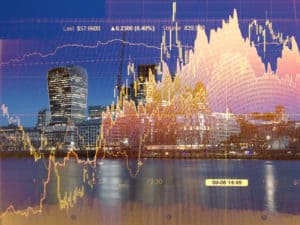 JonesTrading has appointed two new co-heads of prime services to replace current head of the division Robert Sackett, who is departing for Mirae Asset Management.
Jorge Hendrickson has been appointed from Opus Fund Services, where he had been the firm's chief revenue officer for almost 10 years. Prior to joining Opus, Hendrickson also operated at Bridgewater Associates, Intrepid Capital Management, Trading Cross Connects and Concept Capital Markets.
Alongside him, Mark McGoldrick has been appointed co-head of the division after most recently serving at Cowen, where he had been a director of its outsourced trading and prime services group for almost seven years. Previously he also served at Concept Capital Markets and Alaris Trading Partners.
The pair replace Robert Sackett, who has left JonesTrading to join Mirae Asset Management as its head of prime brokerage, according to an update on his social media.
"JonesTrading's hybrid model of relationship and technology has gained traction in every area of brokerage and banking that we have entered," said Alan Hill, CEO of JonesTrading.
"Our already recognised outsourced trading service will be enhanced with our now parallel prime services offering. Jorge Hendrickson and Mark McGoldrick bring the expertise and experience required to build this business – which we believe is an underserved market."
JonesTrading has poured investment into its prime services division in recent years in a bid to grow its market share. The firm acquired Weeden Prime Services in Autumn last year, adding a further batch of new executives to its arsenal.