JP Morgan has named a new head of EMEA high touch cash trading for its equities business in London as part of a management reshuffle, according to two people familiar with the matter.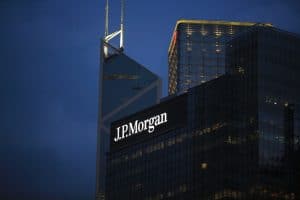 Borja Rodriguez-Cano, a managing director, and formerly head of Asia Pacific cash trading at the US bank – according to his LinkedIn profile – has moved from Hong Kong to London in recent months to assume the new position in the stock trading division.
Rodriguez-Cano will be responsible for both the EMEA high touch developed and CEEMEA trading teams.
David Nicolas, also a managing director, and the previous head of the EMEA high touch developed team in London, is now employed as a senior stock trader focusing on the consumer sector. Nicolas, a Cazenove veteran, has been with the US bank since 2005, his profile on the Bloomberg terminal says.
Rodriguez-Cano joined the US lender as a trader over 12 years ago, prior to this he worked at Morgan Stanley.
JP Morgan recently disbanded its dedicated small and mid-cap trading desk in London, as reported by The TRADE, with stocks now being covered by sector pitches or by offices in Europe as it followed peers in moving the desk out of London.
Equity markets revenue for the third quarter 2021 was up 30% at 2.6 billion dollars, "driven by strong performance across products," the bank said in its earnings release.