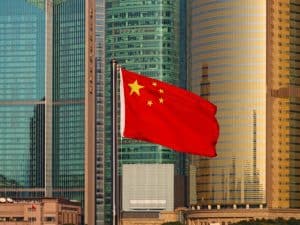 JP Morgan Asset Management (JPMAM) has received approval from the China Securities Regulatory Commission (CSRC) to complete its acquisition of China International Fund Management (CIFM).
The move will allow JPMAM to expand operations into China as it takes full ownership of CIFM, in which it currently holds a 49% stake.
The approval comes over two years after JPMAM's original application to buy out CIFM in 2020 and follows the recent lifting of restrictive Covid-19 policies in China to boost the confidence of overseas investors.
Following the completion of the acquisition, CIFM will operate under the JPMAM brand in China as it integrates into the firm's global operating model.
"We believe integrating the strengths of CIFM's local operating expertise with the resources and global scale of JP Morgan creates powerful momentum," said Dan Watkins, APAC chief executive of JPMAM.
"Our strategic goal is to significantly grow JPMAM China to become the leading foreign asset manager in China and contribute to JPMAM becoming the leading manager of China assets to global investors."
Eddy Wong, chief executive of CIFM, will become chief executive of JP Asset Management China, reporting to Watkins. 
"We are delighted to formally become part of the JP Morgan family," added Wong.
"As we build on CIFM's well-established presence and onshore expertise, we are committed to providing both Chinese and international clients with a comprehensive suite of investment solutions, underpinned by outstanding investment performance, industry-leading investment products, and excellent client service."