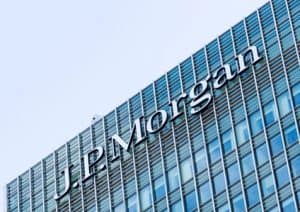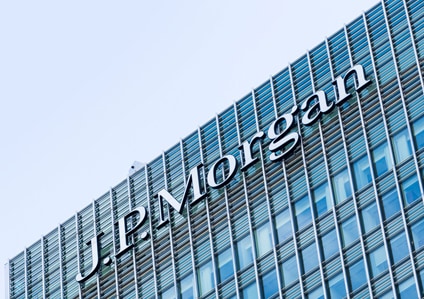 JP Morgan is expanding its foray into machine learning and artificial intelligence (AI) with the launch of a new London-based research centre, as it explores how it can use the technology for new trading solutions.
The US investment bank has recently launched a Machine Learning Centre of Excellence (ML CoE) in London and has hired Chak Wong who will be responsible for overseeing a new team of machine learning engineers, technologists, data engineers and product managers.
Wong was most recently a professor at the Hong Kong University of Science and Technology, where he taught Masters and PhD level courses on AI and derivatives. He was also a senior quant trader at Morgan Stanley and Goldman Sachs in London.
According to JP Morgan's website, the ML CoE teams "partner across the firm to create and share Machine Learning Solutions for our most challenging business problems". The bank hopes the expansion of the machine learning centre to Europe will accelerate the deployment of the technology in regions outside of the US.
JP Morgan will look to build on the success of a similar New York-based centre it launched in 2018 under the leadership of Samik Chandarana, head of corporate and investment banking applied AI and machine learning.
These ventures include the application of the technology to provide an optimised execution tool in FX algo trading, and the development of Robotrader as a tool to automate pricing and hedging of vanilla equity options, using machine learning.
In November last year, JP Morgan also made a strategic investment in FinTech firm Limeglass, which deploys AI, machine learning and natural language processing (NLP) to analyse institutional research.
AI and machine learning technology has been touted to revolutionise quantitative and algorithmic trading techniques. Many believe its ability to quantify and analyse huge amounts of data will enable them to make more informed investment decisions. In addition, as data sets become more complex, trading strategies are increasingly being built around new machine and deep learning tools.
Speaking at an industry event in 'Gaining the Edge Hedge Fund Leadership' conference in New York last year, representatives from the hedge fund and allocator industry discussed the significant importance the technology will have on investment strategies and processes. 
"AI and machine learning is going to raise the bar across everything. Those that are not paying attention to it now will fall behind," said one panellist from a $6 billion alternative investment manager, speaking under Chatham House Rules.