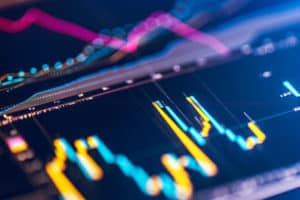 Quantitative trading firm Jump Trading Group has acquired decentralised finance (DeFi) infrastructure firm, Certus One. Terms of the transaction were not disclosed.
Established in 2018, Certus One validates distributed ledger technology (DLT) infrastructure  including proof of stake blockchains.
Certus One confirmed that following its acquisition, it would be continuing to work on growing DeFi including the proof of stake ecosystem, and on a bridge for digital currencies Solana, Ethereum, and Terra, Wormhole.
It will also continue to act as an advisor to the smart contract auditing company Neodyme, which it co-founded, and continue to validate on Solana, Terra, Cosmos and Eth2 (as part of LIDO) following the acquisition.
"The rising tide lifts all boats, and true decentralisation can only be achieved by collaborating and building to enable anyone to operate resilient and secure infrastructure, from individuals to institutions," said Leopold Schabel, co-founder and chief technology officer at Certus One.
"Jump deeply shares these values and has been an early and fervent DeFi supporter with a strong builder ethos, supporting and helping realise major blockchain projects like Solana, Terra and Pyth."
Jump Trading alongside several other financial institutions has been an early supporter of decentralised finance (DeFi), helping develop blockchain projects including Solana, Terra and the Pyth Network.
High speed trading firm Virtu was the most recent participant to join the Pyth Network, agreeing to contribute its market data across equities, FX, futures, and cryptocurrencies to the decentralised financial market data distribution network in June earlier this year.
Virtu joined Jump Trading and fellow high speed firm GTS who were already existing members as of April.