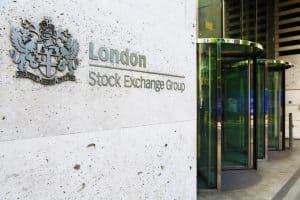 LCH has appointed Corentine Poilvet-Clediere as head of repo clearing for its Paris-based business, LCH SA, as it looks to continue expansion of its euro debt offering.
As head of RepoClear and collateral management, Poilvet-Clediere is responsible for LCH SA's euro-denominated debt and repo clearing service, as well as the clearing house's collateral management function.
LCH stated growth in the region comes as banks look to consolidate their European government bond repo clearing activity into one CCP in order to leverage the benefits of the pan-European settlement platform, TARGET2-Securities (T2S). The repo clearing service is also targeting going live with a sponsored clearing scheme for the buy-side in 2019.
Prior to this role, Poilvet-Clediere was global head of regulatory strategy at London Stock Exchange Group (LSEG), the majority owner of LCH, where she played a central role engaging on a wide range of strategic policy issues, particularly in post-trade. Poilvet-Clediere was also part of the team involved in the launch of CDSClear as governance manager at LCH before her time at LSEG.
"In her new role, she'll be instrumental in driving growth of the RepoClear service at LCH SA, with a particular focus on growing the euro-denominated debt clearing franchise, enabling customers to access effective balance sheet netting," said Christophe Hémon, CEO of LCH SA. 
The clearinghouse saw record volumes in 2018 across its equities, fixed income and OTC derivatives clearing services, with year-on-year increases driven by new products and a growth in client clearing.