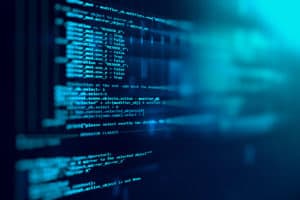 Service provider for the uncleared derivatives market LCH SwagAgent has added KfW to its service, having successfully processed the first Transport Currency trades between KfW and counterparties Bank of America, Commerzbank, Danske Bank and Santander.
KfW is amongst the largest end-users of cross currency swaps worldwide and uses bilateral derivative transactions to hedge against interest rate and currency risks.
The Transport Currency settlement methodology allows market participants to use EUR for daily margin payments on cross-currency swaps, alongside providing the benefit of standardised discounting and valuations.
This leverages the footprint of LCH SwagAgent as a trusted third-party in the bilateral derivatives market as it develops solutions that increase standardisation and reduce risk.
"It has been rewarding to work so closely with KfW all the way from idea generation, through to onboarding and finally, adoption," said Nathan Ondyak, global head of LCH SwapAgent.
"Transport Currency is a unique proposition for derivatives markets that we look forward to developing further in collaboration with market participants."
SwapAgent has experienced continued growth of its service, surpassing $8 trillion in notional registered since launch. Last year, the service registered record volumes, reaching $2.7 trillion of notional registered for cross-currency volumes across the service.
"We very much welcome the establishment of our cooperation with LCH SwapAgent to explore a novel solution to extend standardisation in cross-currency swap markets," said Stephan Blanke, head of derivatives, KfW.
"KfW's funding and hedging activity is based on a broad diversification of business partners. Thus, it makes sense for us to support LCH SwapAgent in increasing liquidity and improving market access for all users of derivatives. It is also a valuable tool for KfW from a risk and pricing perspective."