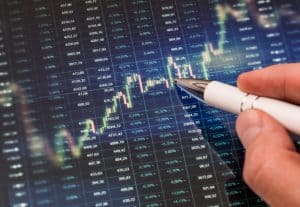 Europe's Legal & General Investment Management has called upon risk management analytics and services provider Axioma to help expand its risk analytics capabilities.
Axioma said in a statement that Legal & General chose to implement the Axioma Risk service for consistent and comparable views of multi-asset class risk across the front, middle and back offices.
"We are delighted to be partnering with Axioma as we expand our risk analytics capability so that we are well-positioned for the future," Adel Malcolm, head of global analytics at Legal & General Investment Management, commented.
The Axioma Risk solution provides risk measures for portfolios with differing underlying strategies and asset classes, allowing financial institutions to replace multiple systems with a single risk analytics platform across risk control and front-office functions.
"As the only cloud-based multi-asset class risk solution that delivers consistent views of risk across the enterprise, Axioma Risk continues to gain traction with financial institutions seeking the utmost in power, flexibility and analytics," said Sebastian Ceria, CEO of Axioma.
Earlier this year, Legal & General Investment Management confirmed that its current chief executive, Mark Zinkula, will retire in August next year after seven years of leading the asset manager. Zinkula was appointed CEO in March 2011 after serving as chief executive of Legal & General Investment Management's Americas business.
Zinkula has also held senior positions at buy-side firms before joining Legal & General Investment Management, including global head of fixed income at Aegon Asset Management. He is also a board member for The Investment Association and a director for The Financial Reporting Council.

By giving notice well in advance of his departure, Zinkula said that the asset manager will have plenty of time to find his successor. Legal & General added at the time that it plans to commence proceedings to appoint Zinkula's successor in due course.