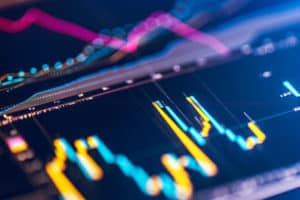 Interest rate benchmark Libor has historically been used in financial markets to determinine interest rates for financial contracts globally. However, since the global financial crisis in 2008/9, activity in the markets that Libor measures reduced, leading the benchmark to become unsustainable.
The Financial Conduct Authority (FCA) announced that the publication of 24 to 35 Libor settings ceased from January last year, with plans for Libor to be phased out entirely.
Alternatives to Libor, risk-free rates (RFRs) such as SOFR, have begun to gain traction, with CME Group reporting record volumes for SOFR derivatives contracts.
The contracts achieved a single-day record of 7,558,467 SOFR futures and options traded and record open interest (OI) of 35,698,298 contracts on 12 January.
CME Group stated that individually, SOFR futures reached a record of 4,513,725 contracts traded on the same day.
Elsewhere, SOFR options traded a record 3,044,742 contracts and reached record OI of 26,258,989 contracts on 12 January.
"Recent records in our SOFR futures and options products confirm that SOFR is now the primary interest rate benchmark in the US, and that CME Group is the venue for price discovery and hedging of SOFR risk," Mark Rogerson, EMEA head of interest rate products at CME Group, told The TRADE.
Over the first two weeks of January 2023, the average daily volume (ADV) of SOFR futures and options traded reached 4,674,007 contracts.
The derivatives exchange stated that month-to-date January 2023 SOFR futures ADV is equivalent to 572% of Eurodollar futures ADV and SOFR options ADV is equivalent to 1,334% of Eurodollar options ADV.
"Looking ahead, we will continue to work with our clients worldwide in advancing SOFR futures and options among the world's deepest and most reliable interest rate liquidity pools for risk management," said Agha Mirza, global head of rates and OTC products at CME Group.