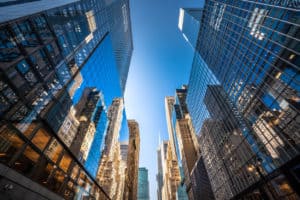 New York-based platform provider LiquidityBook has appointed a former Eze Software Group hedge fund sales director to head up its buy-side sales operations globally.
James Baxter has been appointed global head of buy-side sales at LiquidityBook where he will be responsible for driving the platform provider's efforts for its cloud-based portfolio, order and execution management system (POEMS), LBX Buy-side.
LiquidityBook also confirmed that Baxter would be instrumental to its growth strategy as it plans to expand globally.
He joins the company from Exe Software Group where he had been operating as a director of North American hedge fund sales for the last eight and a half years.
Prior to joining Eze, he spent three years at Morgan Stanley Wealth Management in an alternative investments role.
"We are thrilled to add James to our leadership team, especially amid our global expansion and the buy-side's continued need for modern solutions that enable them to trade efficiently," said LiquidityBook chief executive, Kevin Samuel, to whom Baxter will report directly.
"With his exceptional track record and valuable knowledge of legacy systems and the pain points they cause; he will play a significant part in propelling LiquidityBook to new heights in the coming year."
His appointment follows several investments by LiquidityBook into its LBX POEMS, for which Baxter will be responsible, including the recent launch of its new trade match product, LBX Trade Match.
The platform provider said the addition followed record demand for its system and included new FIX allocations, confirmations and trade affirmations, that will allow users to benefit from the network services they already use while eliminating trade breaks via a single solution.