London Stock Exchange Group (LSEG) has extended its relationship with State Street to give Charles River clients access to market pricing, symbology, and time series data from Refinitiv.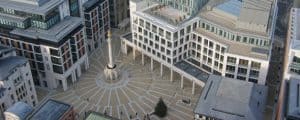 Charles River clients who subscribe to the service from Refinitiv will be able to access real-time equity, fixed income, and derivative market data. 
State Street said "the collaboration demonstrates the benefits of open architecture and interoperability that distinguishes the Alpha platform". 
The agreement extends the existing relationship between the two which also covers reference data. 
"State Street has been a valued client of both FTSE Russell and Refinitiv for many years and we are excited to extend our collaboration," said Andrea Remyn Stone, group head, data and analytics, LSEG. "We look forward to continuing to work with State Street as a key strategic partner, providing our broad range of global, multi-asset class solutions to help enhance its services."