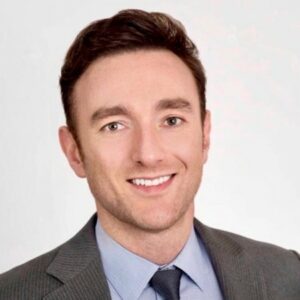 The London Stock Exchange Group (LSEG) has appointed Dmitri Sedov as the new group head of its global data platform, The TRADE can reveal.  
Sedov will head up the exchange group's ambition of transforming how capital market participants discover, source and analyse data – a key focus point for LSEG since its £27 billion acquisition of Refinitiv from Thomson Reuters in 2021. He has considerable experience in ESG and sustainability strategy, underlining the area as a key growth objective for the group.  
"Our goal is to enable greater insights at a lower total cost for global financial markets participants who rely on LSEG for data, indices and analytics, capital formation, trade execution, clearing and risk management," he says.  
He joins LSEG from Nasdaq, where he spent two years in New York as chief product officer for Investment Intelligence, a $1 billion division of the firm that delivers next-gen data, benchmarks, indices, analytics and technology to financial services companies and their clients across global public and private capital markets. 
Previously, he held the role of chief product and marketing officer for Preqin Solutions (formerly Baxon), a cloud-based software provider focusing on private equity portfolio monitoring, valuation, performance analysis, and ESG impact design and measurement. He joined the firm as a board member in 2018.  
Sedov spent the bulk of his career at S&P Global in New York, joining in 2006 as head of market development for sovereign ratings. In 2009 he was promoted to global head of digital marketing, and in 2014 moved to a new role as global head of product.  
From 2016-17 he was global head of innovation, focusing on commercial ESG strategy and developing initiatives and commercial projects across sustainability, energy, infrastructure, cyber risk and fintech; before leaving in December 2017 to found and fundraise for fintech start-up ESGINE, an AI-enhanced platform for banks and private equity to automate ESG compliance and reporting. 
He started his career as a reporter with Russian newspaper Kommersant in Moscow in 1994, moving to New York in 2000 to spend six years founding and growing digital strategy consultancy Digiteye before joining S&P Global.