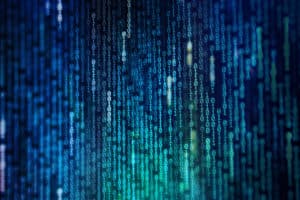 London Stock Exchange Group (LSEG) has partnered with FINBOURNE Technology to adopt its SaaS investment data management platform, LUSID, as a digital data component for its wealth and investment solutions businesses.
LUSID will act as another arm of the Group's digital and cloud platform, providing a scalable and virtual real-time data repository that will consolidate multi-asset class data across the businesses.
As part of the partnership, LSEG will also invest in FINBOURNE, which will involve both firms working to innovate and develop new capabilities that will be beneficial to the institution's global clients.
LSEG's data and analytics division will work alongside FINBOURNE to innovate and evolve data services solutions across its wealth and investment solutions business areas.
LUSID's cloud-first nature will form part of the transformation of LSEG's wealth solutions as it looks to meet growing digital adoption among wealth advisers.
 Secondly, with respect to the area of investment solutions, LUSID's bitemporal Investment Book of Record will support LSEG in allowing a data view across timelines, and with complete lineage.
"The partnership with FINBOURNE supports LSEG's open access environment for its clients to leverage the breadth of data, analytics and integrated workflow solutions," said Emily Prince, group director of fixed income analytics, LSEG.
"We look forward to working with FINBOURNE, drawing on our joint financial market expertise, to create new services and flexible solutions to better serve our clients."
Last month, another partnership with LSEG, Turquoise Plato, achieved a milestone soon after celebrating its five-year anniversary. Robert Barnes, CEO of LSEG's Turquoise, told The TRADE that since partnering with Plato five years ago, clients have traded more than €1.1 trillion in equities.
"The partnership and investment from LSEG, is a key milestone for FINBOURNE, as we get closer to realising our vision; powering the investment data processes that sit at the heart of the industry," said Tom McHugh, CEO and co-founder of FINBOURNE Technology.

"We've taken years of financial industry best practice, combined with advanced cloud-first technology, to create a data platform that empowers our clients to deliver better investment decisions. We look forward to continuing this innovation, as we support the transformation of such an esteemed global institution."