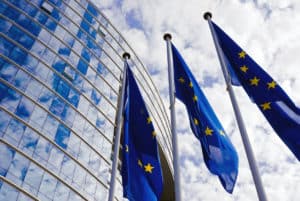 Sanctions and measures related to MiFID II failings imposed by regulators across Europe quadrupled in 2020 with 2019, the EU markets watchdog has revealed. 
National competent authorities (NCAs) issued a total of 613 sanctions and measures last year, reaching an aggregated value of €8.4 million across 23 of the 30 EEA member states.
The figure marks a significant rise on the year prior which saw just 371 sanctions and measures totalling €1.8 million issued by NCAs in 15 member states, according to a report from the European Securities and Markets Authority (ESMA). 
"These fines from ESMA clearly prove that the 'do whatever it takes regardless of the expense' just to achieve minim\al viable compliance with MiFID II has simply not worked," Alexander Dorfmann, senior product manager, financial information at SIX, told The TRADE.
"The entire objective of the regulation was, of course, to increase transparency into the type of products sold to end investors. By definition, this meant making a vast amount of information quickly available for everyone to see, which put immense pressure on compliance systems to work at an unprecedented scale."
Several market participants have been caught out by EU regulators regarding data and reporting issues in the last year as many grapple with the integration of new and complex requirements.
Most recent was DTCC Derivatives Repository which was fined €408,000 for European Market Infrastructure Regulation (EMIR) data breaches by ESMA earlier this month.
An ACA report in June found that almost all firms were incorrectly reporting transactions under MiFIR regulation, with the majority of those also unaware of their errors.
"ESMA's fines are a wakeup call for financial institutions to begin re-evaluating what more can be done with their reference and market data. Embracing a standardised, more scalable service which enables firms to extract the reference and pricing information needed for MiFID II is an obvious next step," added Dofmann.