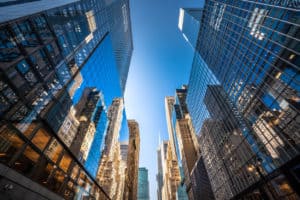 Broker-dealer MUFG has made moves to expand its fixed income trading platform and hired two veteran trading heads from Morgan Stanley and Deutsche Bank.
The new hires include Mitchell Nadel and Steven Feinberg, who have been appointed co-heads of flow products at MUFG in New York. Nadel has been tasked with overseeing the broker's macro trading and Feinberg will lead its micro trading, MUFG confirmed in a statement.
"The demand for fixed income solutions is greater than it's been in more than a decade and has created an opportunity for us to invest in our platform to better serve our clients' needs," said Bill Mansfield, head of global markets for the Americas at MUFG. "This leadership team will add market expertise and generate efficiencies across our Fixed Income product portfolio and enable us to more strategically and tactically support our clients."
Nadel joins MUFG after a decade with Morgan Stanley, most recently heading up Americas macro trading. Prior to that, he spent 10 years at Bank of America in various senior roles across rates trading.
Similarly, Feinberg joins MUFG from Deutsche Bank where he was formerly head of investment grade trading research. He spent 20 years at Credit Suisse before his time with Deutsche Bank, and held leadership roles in investment grade trading, research sales. He also served as head of emerging market trading research at Credit Suisse.
"This investment strengthens our leadership team in the Americas region and adds new skills that will enhance our product offering to clients globally," added Atif Hayat, global head of flow products at MUFG.