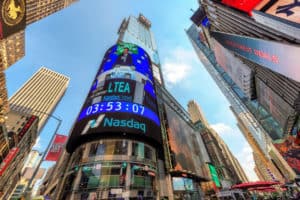 The chief accounting officer at US exchange group Nasdaq is set to succeed Michael Ptasnik as chief financial officer when he retires in March next year.
Ann Dennison will replace Ptasnik in the senior finance role from 1 March 2021 upon his retirement after he spent four years in the role.
Dennison has been with Nasdaq for the past five years as senior vice president, controller, and chief accountant responsible for the trading venue's accounting and financial reporting, planning and analysis, tax, procurement, and global accounting operations.
Prior to Nasdaq, Dennison worked at Goldman Sachs for 19 years as a managing director and head of financial reporting.
"Ann is a dedicated leader with a deep understanding of our business and our long-term vision," said Adena Freidman, CEO of Nasdaq. "She has made significant contributions to Nasdaq's financial soundness in her five years with the company and her diligence and expertise will be significant factors in our growth strategy."
Ptasnik has been chief financial officer since 2016. During his tenure, he oversaw annual capital allocation processes and executed $1.1 billion in acquisitions and more than $500 million of divestitures.
Prior to joining Nasdaq, Ptasnik spent 20 years at Toronto-based exchange TMX Group where he served in various senior roles, most recently as chief financial officer between 2002 and 2016. He was also vice president of finance and administration and director of financial planning and analysis.
"During his time with Nasdaq, Michael has been vital to the development and successful execution of our business strategies," Friedman added. "As CFO, he ensured a strong financial position, and he played a key role in helping us build a culture around teamwork and innovation, particularly as we transitioned the entire company to a remote working environment during the pandemic."