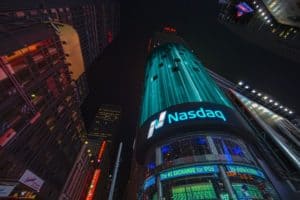 US exchange group Nasdaq has launched a data discovery tool within its trade surveillance service used by major banks, to help compliance teams better manage trading activity.
The data discovery technology is already being used by multiple firms, Nasdaq said, and is initially focused on surveillance, although it will also be rolled out across the operator's other market technology platforms. 
The new data discovery tool aims to assist firms in several trade surveillance areas, including regulatory inquiries with access to extensive trading data, data reconciliation and market abuse case reviews. It also supports data scientists in normalising large datasets for internal analysis.
"Data is and always will be the key source for decision making for an organisation – how data is unlocked, processed and utilised is crucially important," said Valerie Bannert-Thurner, head of buy-side and sell-side solutions for market technology at Nasdaq. "We believe our new capability opens doors for our trade surveillance clients to tap previously underutilised data to further enhance their operations, advance their surveillance, as well as differentiate and empower their business strategy."
In November, Nasdaq moved to deploy artificial intelligence technology for surveillance of US markets. The new technology was implemented in a bid to improve detection of manipulative activity.
Nasdaq added the technology adds unique AI capabilities including 'deep learning', which allows computers to read complex patterns in vast datasets, as well as 'transfer learning' to create new models from old models, and 'human-in-the-loop learning' for analysts to share expertise with the machine efficiently.