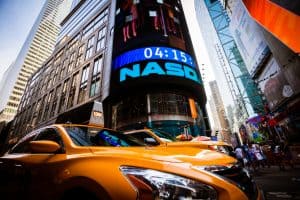 The Johannesburg Stock Exchange (JSE) has implemented Nasdaq's clearing technology platform for its equity and currency derivatives market.
In a statement, the JSE said that the launch is part of a multi-year project focused on migrating all of its markets to Nasdaq's clearing platform for more efficient collateral management, intra-day risk monitoring and increased margin transparency.
Equity and currency derivatives markets at JSE are the first to be migrated to the platform as part of the project, known as ITaC, which is being delivered in phases.
"The launch of our new clearing platform is an important milestone in our aim to align ourselves with global best practices using a state of the art, multi-product technology solution," said JSE's CEO, Nicky Newton-King. "Technology has become vital for clearinghouses in offering services that stand up to market participants' and regulators' demands on robust risk management, transparency and efficiency."
Nasdaq's market technology is used by more than 250 market participants, including broker-dealers, exchange operators, clearinghouses, central securities depositories and regulators in over 50 countries.
"The Johannesburg Stock Exchange plays an important role as the leading African exchange and a prominent global player," added Michèle Carlsson, managing director and head of business development for Middle East and Africa at Nasdaq.
"JSE's scalable and highly robust clearing solution makes them set for continued growth, innovative product development and compliance with evolving regulatory requirements. We look forward to continuing our journey and long-term technology partnership with them."
Earlier this month, Nasdaq promoted one of its most senior executives to president of European markets in a newly created role, as the exchange operator targets growth in the region. Bjørn Sibbern will be responsible for managing trading, clearing, settlement and data divisions in Sweden, Denmark, Finland, Iceland and the three Baltic countries.