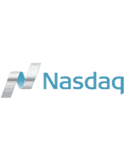 Nasdaq has launched an experimental program to examine whether reduced fees can help to improve market quality.
The program will lower fees for 14 US stocks, spread across small, mid and large-cap companies listed on both Nasdaq and NYSE.
Access fees for these pilot stocks will be cut to $0.05 per 100 shares from $0.30 per 100 shares while rebates for liquidity provision will also be reduced.
Nasdaq said the trial will generate and gather data to see whether reduced access fees affect multiple different metrics. The key areas being examined are levels of off-exchange trading, price discovery, trading costs, displayed liquidity and execution quality, which Nasdaq identified as the areas that matter most to investors and issuers.
Tom Wittman, head of global equities and executive vice president of global trading and market services at Nasdaq, said: "Today we move forward proactively with our experimental pricing program to see how lowered access fees affects the quality of the markets for investors and public companies."
The experiment is due to last no more than four months and results will be published periodically through the trial period, including reports on market share, displayed liquidity, spreads and volatility.