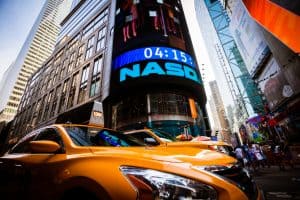 US exchange group Nasdaq has appointed alternative data veteran, Evan Reich, as head of data strategy and sourcing at its recently acquired analytics firm Quandl.
Nasdaq acquired Toronto-based Quandl late last year to expand its capabilities in the alternative data space, combining the firm with its Analytics Hub to become part of the Global information Services division.
In the role, Reich will lead Quandl's data strategy and sourcing team to find new alternative data sources relevant to clients. He joins Quandl with a decade of experience mainly in the alternative data industry, most recently at $18 billion multi-strategy hedge fund BlueMountain Capital.
At BlueMountain, Reich managed the alternative data, market and reference data for quant and fundamental groups across all asset classes globally. He also managed the firm's relationships with data vendors and oversaw data engineering.
"Quandl is well-known as the alternative data pioneer, and it's such a thrilling time to be joining the team – particularly in being able to utilise Nasdaq resources," Reich commented. "I've spent my career working at the intersection of data and asset management and look forward to bringing alternative data into new use cases across the investment landscape."
Prior to his time at BlueMountain, Reich was one of the first data engineering hires at Millenium Management, and has also worked more broadly across capital markets in private equity, investment banking research and expert networks.
"Evan has a deep, first-hand understanding of the buy-side and great insight into how investors can get the most out of alternative data. As a former client of Quandl, he brings a fresh perspective to the table, and we're looking forward to working with him as we continue building unique and proprietary datasets," Tammer Kamel, CEO of Quandl, concluded.