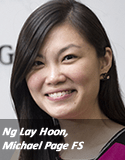 The past three years have been a difficult period for those working in commodities roles at the largest investment banks.
Over 18 months the market saw at least a dozen announcements of redundancies from banks in Asia, including an intention to pull back from commodities activities for many.
With fresh announcements off of the back of already-announced cuts across the sector last year, we ask the recruiters, just who is recruiting right now?
The Trade Asia: Where is the recruitment growth in commodities across the Asian region?
Lay-Hoon Ng, associate director at Michael Page Financial Services & Corporate Governance, Singapore: Recruitment in commodities across Asia is currently steady due to oil prices having risen to previous levels and an overall slowing down of the commodities sector in the region. At the moment, employers have no major expansion plans but are recruiting for replacement roles due to normal attrition rates within the industry. There are also low levels of church among commodities professionals in the banking sector, resulting in slow restructuring of desks and bankers keeping their jobs.
Christine Wright, managing director of Hays, Asia: Two key drivers for recruitment growth in commodities over the past year have been an increase in business investment and on-going company restructuring.
TTA: In which countries have you witnessed an uplift in recruitment activity?
CW: With good infrastructure in place, Singapore has been promoting its global image as one of the world's commodity trading hubs. We have seen continuous growth in recruitment activity in Singapore and the market in China is also picking up pace.
LHN: China and India continue to drive the market, which is no surprise as China has become the world's top buyer of crude oil and nearly every other commodity.  Southeast Asia has become a vital area for the trade of energy, mining and agricultural commodities.
Located between the three Asian giants (China, Japan and India), it is ideally placed to benefit from the growing regional trade in commodities. Strategically located in the region, Singapore has become the natural hub to facilitate trade between the commodities producing countries such as Indonesia and Malaysia and the large consumers of commodities in the region, such as China and beyond.
TTA: In which disciplines are you seeing the highest demand for roles?
LHN: We are seeing the highest demand in operational support functions as well as for niche-product front office type roles.  Also, Chinese demand for commodities is driving strong requirements for Mandarin speakers. 
CW: Traders and operations roles are still in high demand.  At the same time, we are seeing an increasing need for middle office roles that perform risk functions, for example mid-level operations managers and risk managers.
TTA: Given the recent redundancies in the commodities sector, where are you seeing the most recruitment activity?
LHN: Commodity trading houses and small- to mid-sized brokers.  Plenty of banks have wound down or severely trimmed their commodity trading desks given the mix of regulatory scrutiny and tighter margins.  Commodity traders are taking advantage of the banks' retreat to expand their footprint.
TTA: What impact is regulation having on the jobs market throughout Asia?
CW: Commodity trading regulation has been in the spotlight over the past year. This is especially the case for China-related businesses due to a number of high-profile frauds that happened in China in 2014. However, the commodity industry is relatively small and compliance functions are usually located in legal or operations departments. 
LHN: They [compliance jobs] are definitely one of the hottest commodities in the job market due to the scarcity of experienced professionals.  With new regulations being implemented and constant changes within the commodities sector, there is a new wave of compliance jobs, which inevitably culminates in a price war between the financial institutions in an attempt to get the best professionals in the recruitment market.
TTA: Given the recent well-documented mass redundancies at the banks, how would you describe the overall recruitment picture for commodity trading jobs in Asia?
CW: Physical trading activities have increased significantly over the past few years due to the opening up of new markets in Asia such as Myanmar. For hedging or speculative reasons, paper trading has increased as well.  Most of our clients have increased their investment in Asia and will continue to do so in the coming years. All in all, we forsee a bring future of the commodities industry in Asia.
LHN: The forecast is largely dependent on the outlook for commodity prices, which will impact the revenue and bottom line of the commodity trading industry.  This, in turn, sets off a cycle of either recruitment or retrenchment.