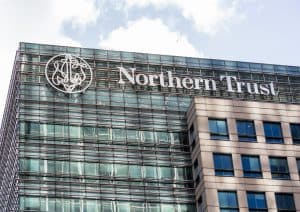 Northern Trust has confirmed that it has agreed to acquire a foreign exchange (FX) software services provider as it seeks to grow its global FX business.
The deal will see Northern Trust gain ownership of BEx, which was established in 2013 and is based in Chicago. BEx provides a platform for FX algorithmic trading and a global liquidity aggregator, alongside transparency in execution and pricing for institutional clients.
In 2016, the $1.1 trillion asset manager entered into a partnership with BEx to collaborate on and develop new FX trading software to be used on Northern Trust's FX trading platform for automation, customised trade execution and improved transparency.
"BEx has been a key differentiator for Northern Trust, increasing the depth and breadth of our global FX execution capabilities," said Pete Cherecwich, president of Corporate & Institutional Services at Northern Trust. "In an evolving FX marketplace, this acquisition provides a foundation for sustained growth and innovation on behalf of our clients."
Following the initial partnership, Northern Trust has launched several services integrating BEx's technology, including CompleteFX, a stand-alone execution service for investment managers, and an FX algo suite.  
"We've built a compelling global offering that allows clients to benefit from highly automated trade execution with enhanced transparency," John Turney, head of global foreign exchange at Northern Trust, commented. "Ownership of BEx will strengthen our proven ability to bring innovative products to market rapidly, further enhancing the speed, reliability and quality of our FX services."
BEx also provides API connections to various major financial institutions and exchange operators, according to its website, including Goldman Sachs, JP Morgan, HSBC, Morgan Stanley, BNP Paribas, as well as CEM and ICE.
"This acquisition reinforces Northern Trust's commitment to providing innovative trading, execution and outsourcing services across all asset classes and regions," Michael Vardas, global head of Northern Trust Capital Markets, said. "Taking full ownership of the BEx platform will future-proof our growth strategy and support our most sophisticated clients as they navigate global markets."