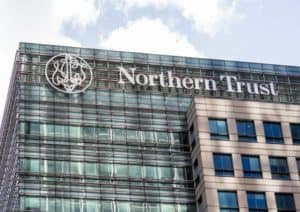 Northern Trust has launched a new options trading desk within its institutional brokerage business, expanding its trading capabilities for asset manager and asset owner clients.
The Chicago-based options desk provides institutional clients globally with options trading and streamlined reporting for prime brokerage.
"As sophisticated investors navigate fluctuating markets, Northern Trust continues to broaden our capabilities to increase speed, provide transparency and manage market impact, all of which can contribute to investment performance results," said Guy Gibson, global head of institutional brokerage, Northern Trust.
"This new options trading desk demonstrates our commitment to meet the evolving needs of asset manager and asset owner clients who seek tailored solutions to manage risk and portfolio exposures efficiently across global markets."
The options trading service will be offered through an agency model with no principal trading operation in order to drive alignment with client interests and best execution practices.
Through its proprietary network, Northern Trust provides clients with access to deep pockets of diversified liquidity over a range of trading venues, while working to maintain as low a market impact as possible.
"From 2015 through 2018, Northern Trust recorded triple-digit annual growth within our options business, with client volume approaching nearly 3% of total Option Clearing Corporation (OCC) daily volume, on any given trading session," said Jon Cherry, global head of options, Northern Trust Capital Markets. "By setting up a standalone options team with dedicated sales, trading and support staff, we are committed to help investors achieve their goals and objectives."
The bank said executes more than $350 billion notional worth of US listed and FLEX options volume annually, as of December 31, 2018.
Northern Trust has made a number of enhancements to its FX trading business, and in December last year it acquired BEx, a FX algorithmic trading platform.