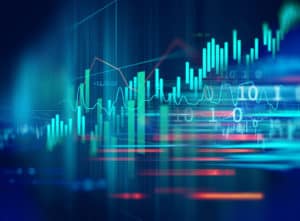 The mandate signifies the shifting outsourcing trends from hedge funds, moving from traditional back-office outsourcing to include greater parts of the trading desk.
Strategic Global Advisors, a Newport Beach-based global equity manager with around $5.1 billion in assets under management, stated that when selecting Northern Trust, it sought an experienced provider with the track record and expertise to help scale its growing business and institutionalise processes and workflows. 
It also said Northern Trust was selected for its client servicing approach, product capabilities, technology and commitment to middle-office outsourcing for investment managers.
"The Northern Trust team is an exceptional group of talented individuals who are committed to being not just a vendor, but also a partner. During these challenging months they have demonstrated patience and professionalism while delivering on deadlines and helping us meet our objectives," said Cynthia Tusan, CEO,  Strategic Global Advisors.
A number of studies have shown that buy-side firms, particularly hedge funds, are expanding their outsourcing options to include middle-office and certain trading functions, as they look to alleviate the operational pressures caused by the global pandemic. 
A new report from Northern Trust in September claimed investment managers of all sizes and strategies have been prompted to undertake a comprehensive review of their operating models, and has led to an increase in outsourced dealing and other functions, such as foreign exchange and transition management. 
"We look forward to a great partnership with Strategic Global Advisors, supporting their focus on consistent investment outcomes for their clients," said Ryan Burns, head of global fund services, Americas at Northern Trust.
"Our Whole Office approach to providing solutions across the entire investment lifecycle, combined with our service and technology approach to FX, ensures that we are well positioned to help Strategic Global Advisors achieve their objectives."
Earlier this year, Northern Trust launched Whole Office, an open architecture strategy aimed at providing buy-side clients with offerings at all points of the investment lifecycle through a combination of proprietary services and partnerships.