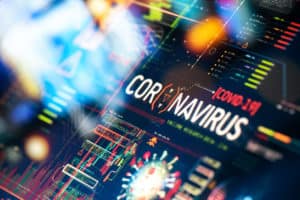 New hedge fund launches plummeted to a near-record low not seen since the global financial crisis as liquidations surged in the first quarter this year.
According to new figures from Hedge Fund Research (HFR), the number of new hedge funds launched in the first quarter this year stood at just 84, the lowest quarterly estimate since the fourth quarter in 2008.
At the same time, hedge fund liquidations increased to an estimated 304 in the first quarter, the highest number since 2015 and a 50% increase compared to the previous quarter. The estimated figures of launches to liquidations make the first quarter of 2020 the seventh consecutive quarter in which liquidations outpaced launches.
"New fund launches fell to historic lows in 1Q20 as the coronavirus pandemic drove steep losses across global financial markets, despite strong outperformance of the HFRI throughout the pandemic volatility," said the president at Hedge Fund Research Kenneth Heinz.
"While the launch environment to begin 2020 has been extremely challenging as a direct result of the drop in investor risk tolerance, institutional allocators which had reduced, eliminated, or failed to implement hedge funds or other risk-reducing alternative allocations were subjected to higher levels of portfolio volatility."  
Performance dispersion also expanded during the period with the average performance of those ranked top and bottom dropping throughout COVID-19 volatility and disruption. The top-ranking HFRI 500 constituents gained 15.5% in the first quarter this year, while those at the bottom fell by just over 40%, resulting in a dispersion of 56.2%.
The drop recorded in the first quarter of 2020 is only slightly lower than the previous quarter four of 2019 when an estimated 89 hedge funds were launched. Launches for the full year of 2019 were estimated to be 480.