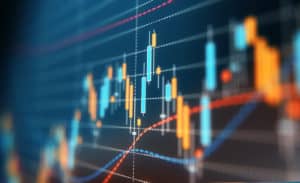 Broker-dealer trading technology provider, oneZero, has launched a new analytics offering that will allow traders to analyse the impact of the controversial 'last look' execution method.
Last look practices allow banks and brokers to accept or reject an order received against its quoted price. It is used as a form of verification of the validity of a price offered.
OneZero's analytics will provide users with insights into the order flow they send to liquidity providers, quoted spreads and the impact of potential last look rejections when constructing their pricing and fleshing out hedging strategies. 
The new analytics will be offered in two packages, including a standard package which reports fill times by liquidity provider on flow, size or currency pair basis, and an advanced package to compare various liquidity providers' approaches to last look when with estimates of the impact of rejections on spreads. 
oneZero said the data will allow traders to make informed decisions about the type of flow they send to liquidity providers and the organisation of their liquidity supply chains.
"oneZero plays a critical role in the market as a counterparty-agnostic technology provider. Last look analytics will provide better information that will lead to more informed outcomes for our clients and the whole market. This is especially important at a time when the industry is focused on the development and fair and effective usage of the last look process," said Andrew Ralich, oneZero chief executive and co-founder.
The analytics follow the publishing of last month's Global Foreign Exchange Committee's report on last look to promote wider understanding of the practice and its impact on the market.
The paper concluded that liquidity providers should ensure a fair and effective process and that information should be readily available to allow for the evaluation of the handling of trading requests.