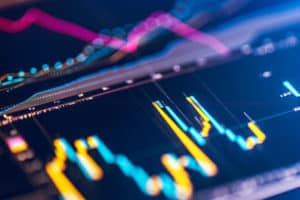 Outsourced trading, despite its controversies, has seen increased demand from market participants resulting in increased investment from custodians and other service providers in their offerings to cater for the trend.
New initiatives to provide outsourced trading have been framed by these providers as a means to deliver improved operational and strategic efficiencies, reduced costs and expansion opportunities.
The outsourced trading model has been favoured by the hedge fund community in the past, but is now seeing increased appetite from long-only traditional buy-siders.
In January, BNY Mellon announced that it would provide a new outsourced trading offering for buy-side institutions globally – powered by xBK, the firm's buy-side trading division – giving clients the ability to reduce spending on data, trading infrastructure, analytics and reporting, as well as all associated trade execution support functions.
The financial services giant stated that clients will be able to improve trading outcomes through automation, innovation and a systematic workflow; receive access to its portfolio of services across front-, middle- and back-office functions; alongside refocusing investments toward core competencies and alpha generating activities.
Earlier this month, one of BNY Mellon's biggest rivals, State Street, confirmed it has entered into a definitive agreement to acquire outsourced trading firm CF Global, as first reported by The TRADE in February.
The move will give the custodian access to CF Global's extensive relationships in the space as a segregated outsourced trading firm – expanding its current outsourced trading offering in the Americas, APAX and Middle to now include the UK and Europe.
In 2021, UBS also joined a growing list of major market participants to offer an outsourced trading desk in a bid to help buy-side traders with their growing workloads and to help asset managers and hedge funds as they look to cut costs.
In addition, Northern Trust Capital Markets said it has seen significant growth within its Integrated Trading Solutions business, with the platform more than doubling over the past three years. In 2022, the business added 22 new clients with an increase in asset managers choosing the platform for their outsourced trading needs.
The outsourced trading capability from Northern Trust combines global trading expertise in equities and fixed income, exchange traded derivatives, futures and exchange traded funds (ETFs) across global markets. In addition, Northern Trust stated that its Integrated Trading Solutions platform helps asset owners and asset managers to lower costs, reduce risk, manage regulatory compliance and enhance transparency and operational efficiency.
"The growth of our Integrated Trading Solutions business is a testament to our team's dedication to helping Northern Trust Capital Markets clients solve their challenges across the trading spectrum," said Glenn Poulter, global head of brokerage at Northern Trust.
"Achieving alpha is more difficult than ever before, and by outsourcing their trading function, clients can focus on investment decisions that deliver meaningful results."
Outsourced trading, despite increasing development from major market players, does come with its controversies. Namely, traders viewing the development as supplanting their roles.
Despite this, economic pressure and increasing complexity in markets has led to demand from investment managers for outsourced trading services to increase significantly. This can often be an individual asset class, a region, or the entire desk. A report from Coalition Greenwich last year found that the number of providers in the outsourced trading space had increased by more than fourfold in the last five years, growing from fewer than 10 to more than 40 from 2018 to 2022.