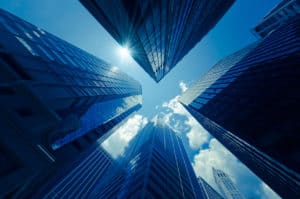 The Depository Trust & Clearing Corporation (DTCC) has named Francis (Frank) La Salla as its new president and chief executive officer following the announcement of current chief, Michael Bodson's, plans to retire. La Salla joins from BNY Mellow where he served as chief executive officer of the firm's Issuer Services business and a member of the BNY Mellon executive committee.
DTCC's incumbent CEO, Bodson, will step down on 12 August after a decade in charge of the market infrastructure provider. La Salla will join DTCC on 13 June as CEO-elect, and between then and Bodson's retirement date, the two will work together closely to ensure a seamless and orderly transition of responsibilities.
Interdealer broker TP ICAP has appointed Mark Govoni as CEO of its agency execution division, replacing John Ruskin, who will be stepping away from the business. Govoni joins TP ICAP from Instinet, where he served in various senior positions for nearly a decade. Most recently, he held the role of president of US brokerage and prior to that, he served as head of US sales trading. Following a successful integration of Liquidnet into the TP ICAP Group, which was led by Ruskin, the departing CEO will remain at the Group until the end of June to ensure a smooth transition of responsibilities to Govoni.
The US Commodity Futures Trading Commission (CFTC) has appointed Vincent McGonagle as director of its market oversight division as part of a leadership reshuffle. McGonagle has been promoted to the position after spending the last 25 years at the CFTC, most recently as its principal director of the division of enforcement. He also served as the acting director of the division since October 2020.
Elsewhere, industry veteran Nick Garrow has been appointed by trading software and SaaS provider, Trading Technologies, to the newly created role of EVP multi-asset and buy-side. Garrow joins from Societe Generale Prime Services in London, where he served as global head of IT and operations since 2019. In his new role, Garrow will report to chief executive of Trading Technologies, Keith Todd, while also joining the firm's leadership team.