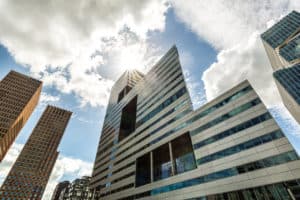 PGGM selected one of its long-standing traders, Frans de Wit, to become head of trading at the Dutch pension fund manager. PGGM confirmed to The TRADE his appointment is effective from 1 February 2023. De Wit has been with the firm since 2000, when he joined in a commodities focused trading role. He later took on the role of head of commodities in 2011 and subsequently his most recent role as investment director for treasury, trading and commodities, which he has held since January 2016.
BTIG snapped up two former Panmore Gordon managing directors to join its newly launched hedge fund group based in London. Bella Brandon joined BTIG from Panmure Gordon where she was responsible for building out its pan-European and US trading, sales trading and content effort. Prior to joining the investment bank, she spent nine years at equities agency broker Olivetree in its special situations division.
Elsewhere, Zoe Henderson joined BTIG from Panmure Gordon, where she had been serving as a managing director and co-head of the dynamics team. Prior to joining Panmure Gordon, Henderson served at Olivetree as managing director and co-head of European sales trading.
Tony Freeman, director of policy at non-profit industry body and catalyst for collaborative innovation within the capital markets, ISITC Europe CIC, joined the recently launched UK Treasury Taskforce for accelerated settlements. Launched on 9 December 2022, the Accelerated Settlement Taskforce will look to explore the potential for the faster settlement of financial trades in the UK. Alongside Freeman's appointment, Bill Meenaghan, chief executive of DLT database SSimple, also joined the taskforce.