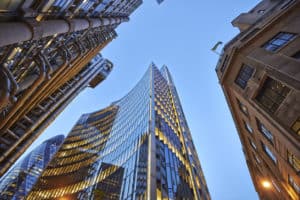 MarketAxess selected its current president and chief operating officer to become its new chief executive officer, effective from 3 April. Chris Concannon will replace Richard McVey, as he steps away from his role as chief executive officer to become executive chairman. Concannon assumes the role after serving as president and chief operating officer since 2019. He joined the firm from Cboe, where he had been president and chief operating officer since its acquisition of Bats in 2017. Previously in his career he served in various roles across Nasdaq, Virtu Financial, Instinet and also spent several years as an attorney at Morgan, Lewis & Bockius and the SEC.
Kepler Cheuvreux appointed Alvin Gattoc as an electronic sales trader within its New York trading team. Gattoc joined the firm from Beacon Platform, where he served as account executive. Prior to that, he spent nearly three years at Cboe Global Markets as director, US equities account coverage. Previously, he spent 11 years at Goldman Sachs serving in a variety of roles, most recently as vice president, multi asset platform sales.
Federated Hermes appointed former vice president at Cantor Fitzgerald, Kendell James, to join its trading desk. He joined Federated Hermes as an equity trader covering TMT and the consumer and luxury sectors. Before joining the asset manager, James served as a vice president in equity trading at Cantor Fitzgerald in London and New York. Prior to joining Cantor's equity desk in 2018, James spent a year as a graduate research fellow in the US Department of Education.
Nordea Asset Management's head of fixed income trading, Carsten Just, has departed the asset manager after almost five years heading up its credit team. Just, who is based in Copenhagen, joined Nordea AM in March 2018 as head of fixed income trading, after a number of years running and founding fintech firms including simplefintech.com. He previously spent three years as head of trading and prop with Danish financial services and insurance group Alm. Brand, prior to which he worked as a portfolio manager and client executive with various banks including SEB Merchant Banking, Danske Bank and ATP. In a social media update, Just explained that: "I have decided to explore a new path focusing more directly on developing the technology, data and market structures needed to support the evolution of markets."
Liquidnet's former global head of equities, Rob Laible, joined BMLL as its new head of Americas. Laible joined BMLL based in New York after spending the last eight years at Liquidnet, serving in various senior equities-focused roles. Prior to joining Liquidnet in 2014, Laible spent a year and a half at Maquarie Group as its head of program trading and electronic execution for Asia and around four years at Nomura Securities in various cash and program/electronic trading roles. Previously in his career he also spent 10 years at Lehman Brothers in sales trading and prime brokerage sales roles and 11 years at ITG as an executive vice president.
Multi-asset liquidity and trading technology provider BidX Markets appointed Harry Fry as its new head of APAC. He joined BidX Markets from Invast Global, where he served as director of prime services. Prior to that, he spent five and a half years at Finalto, initially as a trading solutions analyst and later in an institutional business development role. Previously, Fry served at JP Morgan Asset Management as an oversight analyst and a UK funds consultant. Based in Australia, Fry will help grow BidX Markets' institutional trading business in the APAC region.
Former Berenberg equity sales trader Matt Beswick took on a new position as equity and macro trader with Monaco Asset Management (IO hedge fund). Beswick joined Berenberg in May 2021, prior to which he worked in electronic trading with Credit Suisse for almost three years.  
FX options trader at Investec, Richard Hall, left the financial services company to join Abu Dhabi Commercial Bank in the same role. He joined from Investec where he spent five years. Previously, he served as an analyst, corporate and institutional banking at Investec for two and a half years. Hall began his career as an intern at the Association of Chartered Certified Accountants (ACCA), where he served for four months.