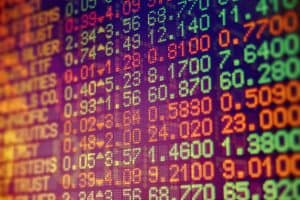 Dutch pension fund PGGM has signed up to use Eurex's centrally cleared repo markets using the central counterparty's ISA Direct service as a way to address growing liquidity concerns caused by regulation.
The European Markets Infrastructure Regulation (EMIR) requires over-the-counter derivatives to be cleared through central clearing counterparties, therefore increasing the need for collateral, and subsequently, use of the repo markets.
At the same time, capital rules have forced banks to step away from the repo markets, further impacting liquidity.
A report from the Global Financial Markets Association (GFMA) and the International Capital Market Association (ICMA) at the end of 2018 highlighted these issues and called on the Financial Stability Board (FSB) and Basel Committee on Banking Standards to review the coherence and calibration of the post-crisis regulatory framework.
Pension funds have been exempted as the requirement of CCPs to post variation margin in cash might pose liquidity challenges. However, they have still been vocal about how incoming regulations will impact the market.
In 2016, PGGM wrote in a blog that, "a sub-optimal or non-functioning repo market poses a threat to financial stability and further increases the need for the ability to post non-cash collateral."
The agreement with Eurex will allow PGGM's clients to trade with more than 140 Eurex participants including commercial banks, central banks, government financing agencies or supranationals.
"PGGM continues to voice concerns about the adverse effect that cash variation margin requirement has on pension funds," said Paul van de Moosdijk, Investment Manager at PGGM. "Through Eurex Repo's offering PGGM is enhancing its access to cash liquidity and market infrastructure to further address these concerns."
Eurex's scheme will allow PGGM to invest cash securely or raise short-term funding reliably utilising more than 13,000 ISINs. In this way, Eurex said PGGM expands its spectrum of available liquidity providers significantly, minimises counterparty risk, and reduces costs. 
Eurex has integrated its GC Pooling repo market with straight-through processing across trading, central clearing and Tri-party settlement, the latter through Clearstream.
"The successful onboarding of PGGM validates our efforts to open up the centrally cleared repo market to the buy side," Matthias Graulich, global head of fixed income, funding and financing strategy and development at Deutsche Börse Group. "We anticipate that other pension funds and buy-side entities with large directional derivatives portfolios will appreciate the significant benefits of combining centrally cleared repos with OTC IRS under ISA Direct in the near future."
In summer last year, the pension fund also became a direct participant of Eurex Clearing's Securities Lending central counterparty (CCP) for cost and operational efficiencies.