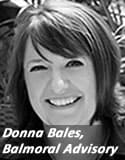 Recognition is growing in Asia of dark pools as a source of improved execution performance, but the fragmentation of the region's markets will continue to pose hurdles to their growth, believe market participants.
"We have noticed much higher hit rates from some of our downstream brokers' internal crossing engines," says Shan Han, sales trader at IND-X Securities (Asia) in Hong Kong. "This means our execution performance is increasing and necessarily our clients' execution costs are decreasing, so we welcome the growth of dark pools in Asia."
Han noted his firm uses dark pools to gain price improvement by minimising the cost of the spread – particularly in high-volume, low-price stocks where buying and selling can occur at mid-tick throughout the day.
"Our order flow is largely discretionary, so we spend a lot of effort maximising execution performance and the ability to minimise trade impact/improve price," says Han. "With increased awareness of trading costs among institutional investors, dark pools are becoming better recognised as a source of improved execution performance."
Donna Bales, managing director of Balmoral Advisory, a Singapore-based consultancy to firms expanding into Asia, believes broker internalised dark pools will continue to grow as the end investor grows more comfortable with them and understands the benefits.
"Some independent ones will take a bit more time because the sell-side need to see the advantage to connect to them," says Bales.
Crossing over 
Gabriel Butler, head of sales for Bank of America Merrill Lynch's Global Execution Services, Asia Pacific, says the buy-side is already seeing considerable advantage in his bank's dark pool – MLXN – which operates in Australia, Japan and Hong Kong.
"We're able to cross 20% of our MLXN flow in Hong Kong. That's an excellent result considering a few years ago, there were only a few brokers who had dark pools and the crossing rates were much lower," says Butler. "It's been a very positive experience for us to see the technology successfully bringing buyers and sellers together, often for orders that never would have gone to the exchange."
Butler says it is very hard to get a good cross rate if all you do is turn on the machine. "Getting a good cross rate comes from the incremental intelligence applied to enhancing the behaviour of the algorithms when they are interacting with the order flow in the dark pool, as well as from improving the supply of dark-only resting orders into the dark pool," he says.
Agency broker Instinet recently extended its VWAP Cross functionality to Hong Kong and Europe, which it claims will help buy-side traders improve execution performance and better manage fast-moving markets.
VWAP Cross first matches client orders during one or more scheduled pre-market crosses. Matched orders then receive an indicative fill based on the stock's previous night's close but are then re-priced to reflect the day's VWAP. Trades are reported via the normal channels. The service is already available in the US, Canada, Korea and Japan and the addition of VWAP Cross to Hong Kong is the seventh pool of liquidity Instinet operates in Asia.
"There are people who don't use dark pools or block trading because they're held to the VWAP benchmark. This pool allows you to get the VWAP benchmark in a dark pool," says Glenn Lesko, CEO, Instinet, Asia.
As the business gets more competitive, dark pool providers will have their work cut out for them finding unique propositions for the market.
"All of the broker dealers want to have their own dark pool in Asia because they have them in the rest of the world, but I don't see each one being successful," says Lesko. "The total aggregate dark pool usage by clients will continue to grow. But the only room for growth in dark pools are those which are unique and distinct in terms of how things are matched, and the clients they bring."
One segment Lesko believes is not sufficiently served is the high net worth client segment. "Including this segment could bring more interesting developments," he added.
Joining the dark side 
And more dark pools are expected to be launched in the coming months. HSBC's StockMax Crossing will be initially targeted at institutional and professional investors. HSBC had initially planned to launch StockMax Crossing to retail investors but the Securities and Futures Commission stipulated it could only provide services to professional investors.
Celent analyst Anshuman Jaswal feels it is too early to know whether dark pools will be successful in Asia. He says the main liquidity problem in Asia is the region's fragmented geographical nature. Having different regulators means every time a firm running a dark pool caters to a new market, it has to meet different regulatory requirements.
"From the point of view of the regulators, ensuring transparency in dark pools is something they are worried about," says Jaswal. "Most of the Asian regulators have at some point in time shown the inclination of being not very comfortable with dark pools. This is something which could restrict the growth of dark pools in the Asian market as compared to the US and Europe."
Jaswal believes it will take years to see if dark pools will be able to bridge the region's fragmentation and appease diverse national regulators.
"The nature of the markets we have in Asia, the emphasis on exchanges, plus the regulatory focus on ensuring transparency across the market, means dark pools will struggle a little bit in this region," says Jaswal.