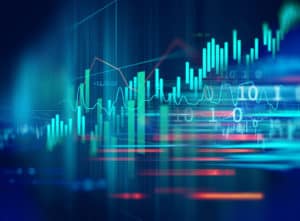 Trading solutions provider, QuantHouse, has made senior leadership changes as part of its ongoing integration into market software provider Iress following its acquisition.
As part of the transition, Pierre Feligioni, who co-founded QuantHouse in 2005 and has since acted as chief executive officer, is departing to pursue new opportunities.
Arthur Tricoire, who has served in various positions at QuantHouse over the years, most recently as managing director for the Asia Pacifc region, has been appointed general manager for its global commercial business.
Alongside this appointment, Sebastien Tiphine, who most recently served as presales team lead and product strategy, has been appointed head of products.
According to QuantHouse, these changes will allow the firm to continue to execute on behalf of 500 global clients through closer alignment with Iress following its acquisition by the firm.
Iress announced in 2019 that it would be acquiring QuantHouse for €38.9 million, subject to material earnout for the period ongoing until the end of this year.
"Given the increased adoption of API data platforms in open application ecosystems and booming processing availability, we are thrilled to blend our expertise within a dedicated team at Iress," said Tricoire. "This will allow us to support the evolving requirements of data driven trading systems, helping our clients perform at their best." 
Alongside the promotions of Tricoire and Tiphine, other key appointments include Denery Fenouil as head of engineering, Anna Pesman as head of client services and Salloum Abousaleh as managing director for the Americas.
"We are committed to enhance the value we offer to clients, taking full advantage of a combined technology platform. This deeper relationship with Iress will provide tangible benefits for our clients," said Tiphine.