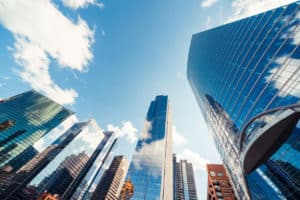 RBC Capital Markets has named Michael Chesterton as its new head of European futures and listed options sales and execution.
Chesterton joins RBC from ED&F Man Capital Markets, where he served as head of futures and options multi asset sales and execution.
Prior to that, he operated as EMEA head multi-asset listed sales and execution at Nomura for seven years and at RBS Markets and International Banking for 15 years, most recently as its senior head of futures and options sales.
In a social media post announcing his appointment, Chesterton said: "I'm happy to share that I'm starting a new position as head of European futures and listed options sales and execution at RBC Capital Markets. After 2.5 happy years at EDF it is time to move on to a new opportunity with RBC. I cannot speak highly enough of EDF the professionalism and the leadership team led by Gary Pettit."
Chesterton will be based in London, reporting to Elsa Lignos, head of global FX strategy, EMEA institutional FX sales and futures. 

"The team, under Michael's leadership, will partner closely with colleagues across global markets, bringing substantial growth and investment to our European futures business and showing our commitment to the product and the region," RBC told The TRADE.
Chesterton's appointment follows a string of recent hires by RBC Capital Markets over the last year, including the hire of Ian Devine as head of leveraged loan trading in January this year. Devine joined RBC from NatWest Markets where he served as its head of loan trading.
Elsewhere, former editor of The TRADE, Hayley McDowell, was appointed as a new EU equity electronic sales trader and market structure consultant by RBC in October last year.