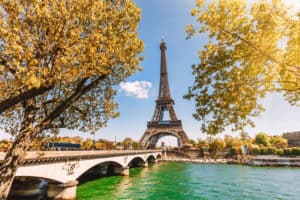 US futures broker and clearing firm RJ O'Brien has confirmed plans to establish a new office in Paris to attract new European business.
The company said in a statement that the new office, which could be up and running as soon as the end of March, gives RJ O'Brien its first foothold in mainland Europe and is part of its plans to expand globally.
"We've long had a plan to establish a presence in continental Europe that complements our UK offering, which is truly formidable following our work over the past five years. The office gives us another great opportunity to attract brokers and clients throughout the continent," said Gerald Corcoran, CEO and chairman at RJ O'Brien.
Last year, RJ O'Brien opened its first office in Dubai and relocated to a larger office space in London following its acquisition of The Kyte Group in 2015. The futures broker has a presence in Hong Kong, Beijing Seoul, as well as Chicago, New York, London, Dubai, and now Paris.
Corcoran added that the Paris office will open with a team of institutional brokers alongside management and support staff. RJ O'Brien also said it intends to hire additional brokers in the city who have the right mix of experience and expertise.
"The next couple of years will be exciting, as we expect to continue on the path of acquisition and innovation to ensure we give clients breadth of products and creative new approaches to solving their challenges and managing their risk," Corcoran commented.
Various financial institutions have committed to opening new European offices in Paris ahead of the UK's departure from the European Union later this month. XTX Markets and Aquis Exchange will operate European services from Paris, while Societe Generale confirmed plans to establish a clearing base in the city.